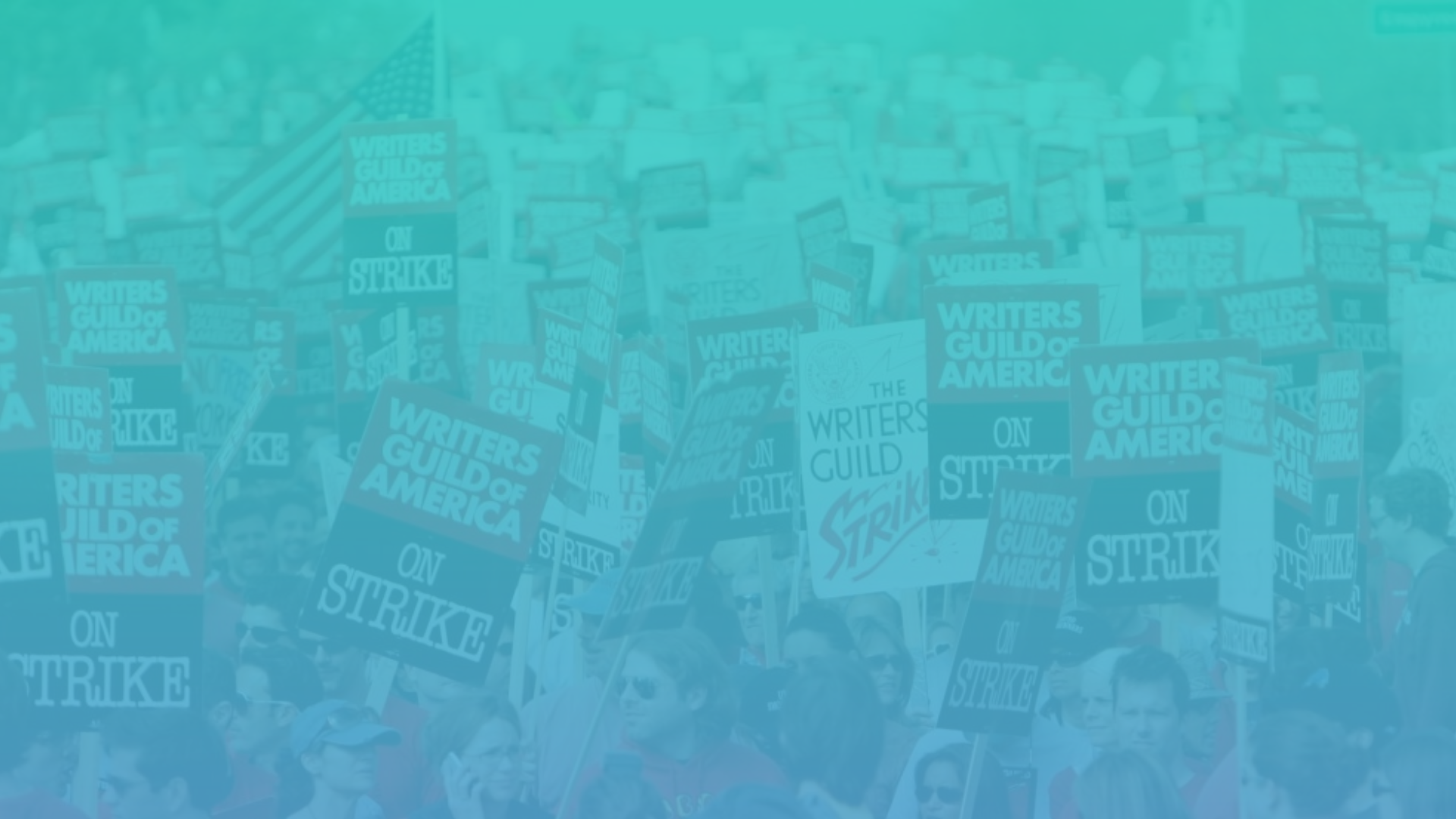 Hollywood's Double Strike
Resources for Workers and Businesses Impacted by the SAG-AFTRA and WGA Strikes
Team DEO and our LA County Film Office hosted a free, live webinar for workers and businesses impacted by the WGA and SAG-AFTRA strike. Alongside writers and actors, the shutdown of television and film productions have adversely impacted many crew members and small, local businesses from florists to caterers to dry cleaners that work within the entertainment industry.
The webinar featured resources and technical assistance offered by various County departments and partners to all workers and businesses financially impacted by the strikes. Topics included:
Financial Assistance for Impacted Workers
Capital Opportunities
Legal Assistance
Rent and Mortgage Relief
Business Technical Assistance
Workforce Development
Food Assistance
Access to Critical County Benefits
Support for Entertainment Industry Food Vendors
Live Recording of Webinar
Missed the webinar? We got you covered! Watch a live recording below:
What You Need to Know About Hollywood's Historic Double Strike
The Writers Guild of America (WGA), representing more than 11k screenwriters, went on strike after six weeks of negotiations with the Alliance of Motion Picture and Television Producers (AMPTP) reached an impasse earlier this year in May.
Within 8 weeks, the national board of Screen Actors Guild/American Federation of Television and Radio Artists (SAG-AFTRA) authorized its 160,000+ members to also go on strike, joining the WGA in calling for better pay and job security – marking the first time in 63 years that both unions have gone on strike simultaneously.
On July 25, the LA County Board of Supervisors adopted two motions, by Supervisors Hilda L. Solis, Lindsay P. Horvath, and Kathryn Barger, that will help provide support to workers and businesses impacted by the ongoing entertainment industry strikes.
Webinar Toolkit
Webinar Recording
Missed a key detail? Want to go back and re-watch the webinar? We got you covered! Click here to watch or download a recording.

Presentation & Links
Access key links and resource listings featured throughout the webinar. Click here to read through the presentation featured during the webinar.
Contact Team DEO!
Call 844-432-4900 or email deo@opportunity.lacounty.gov to connect to Team DEO and our Office of Small Business – our one-stop hub for all things small business in LA County!